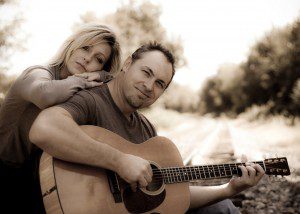 David and Becky have been in ministry since 1994, and continue to minister the Gospel of Grace to beautiful people of the Palestine Texas community.   Becky serves as the Children's Pastor and is proficient in the gifts to minister to children. The children's ministry is growing as God is adding to Trinity Church.
---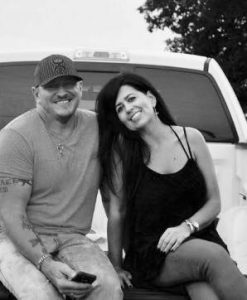 Justin Todd and Rainee are Co-Pastor's at Trinity Church and heads up all the outreach and Evangelism.  Justin is also the founder of Backroads Ministry.  Justin and Rainee travel this nation proclaiming the good news of the gospel through word and song.  Justin is a multiple award winning Christian country music artist who has written several hundred songs and has produced multiple albums all available on his website http://www.jthmusic.com as well as iTunes.  JTH heads up our Boanerges Biker Ministry at Trinity and is usually on site during the week.  He spends most of his time tearing down the backroads sowing the goodness of Salvation and Eternal life in the finished work of the Cross of Christ.
---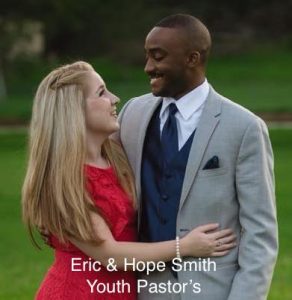 Eric and Hope are leading our Students into their destiny in Jesus. We encourage our youth to take a stand for Christ even when others don't. We teach that they can live a life of TRANSFORMED faith for Jesus. Everything we do is intentionally designed to assist students in experiencing a personal relationship with Jesus Christ. We are committed to teaching the Word of God which has every answer to life's challenges. Friendship is a priority to every student and no one will be left behind. Our Youth Room is open for fun, music, drama, creative teaching & praise & worship. Transformed youth is a safe place where students can be themselves and be rescued from the hurts and confusion that surrounds them. Everything is done in the hopes that each student will truly know Jesus as Lord, make great friends and grow in their knowledge of what it means to walk in God's plan and make a difference in our community. We welcome you!
---
Kelly Pyeatt is Trinity's "go to" person.  She is truly a servant of the Lord Jesus Christ.  If you need it she can help you find it.  If it needs to be done, she will find the person who can do it.  She is a minister of the gospel and the pastor's right hand person & she understands what it means to be all things to all men.
---
Deacon's & Elders